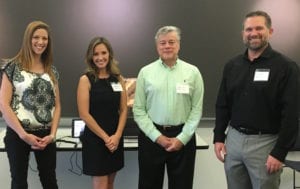 "Our people are at the core of our business success. Each individual contributes uniquely to the whole, adding value and creating a culture of trust, commitment, and expertise."
CENSEO AV+Acoustics was founded by Todd Beiler, acoustical consultant and audio/visual design engineer of over 20 years. CENSEO's expertise and design precision has become a respected resource to clients on all types of projects ranging from resort, transportation, education, and healthcare to government, military, and residential.
Corporate Headquarters: Kailua, Hawaii
Denver, Colorado
Seattle, Washington
Todd R. Beiler is an acoustical consultant and audio/visual (AV) design engineer with more than 20 years of experience. Mr. Beiler's expertise includes room acoustics, sound insulation, noise and vibration control, industrial noise, environmental noise assessments, audio/visual systems, sound reinforcement systems, sound masking systems, room lighting and shade control systems, stage rigging systems, stage pit lifts, and performance lighting systems.  With expertise, detail, and innovative design, Mr. Beiler gives each of his projects individualized attention.  Mr. Beiler's consultation and insight on engineering solutions have proven successful for a wide range of project types including educational facilities, performing arts centers, research laboratories, healthcare, government and military facilities, resorts/hotels, residential, commercial, and others.  Mr. Beiler has worked on projects in the United States as well as Guam, South Korea, Singapore, Japan, and other countries in the Pacific region.
Len Kusovac is a licensed professional engineer with 16+ years of extensive design process and construction managerial experience in audio visual (AV) systems. A University of Colorado Alumnus, Mr. Kusovac holds a Bachelor of Science degree in Electrical Engineering and numerous professional AV industry certifications. Mr. Kusovac's technical expertise includes wireless applications, radio frequency and infrared signal engineering including: analog and digital signal propagation, equalization and feedback attenuation, S/N noise reduction, modulation and demodulation of STSC and ATSC signals, HD audio and video integrated systems, and HDBT signal distribution. Mr. Kusovac's expertise includes sports facility system design, collegiate stadia, national and emergency operation centers, judicial courts, healthcare facilities, convention centers, corporate campuses, airports, higher education projects, and more.
Jeanette Hesedahl is a licensed professional engineer with 16 years of experience in acoustical consulting. Ms. Hesedahl received her bachelor of science degree in environmental engineering from Oregon State University in 2001. Ms. Hesedahl holds a Professional Engineer (PE) licensure in the state of Washington and is Board Certified with the Institute of Noise Control Engineering with LEED AP BD+C credentials.
Ms. Hesedahl has authored several industry publications and currently serves as co-chair of the Building Acoustics Committee for the Institute of Noise Control Engineering (INCE). Areas of consulting expertise include sound isolation control, reverberant sound, interior acoustics, environmental noise, mechanical noise and vibration control, and noise propagation modeling; with project portfolio sectors in education, mixed-use, residential, industrial operations, high rise, performing arts, commercial, environmental assessment, and others.
Patrick Durham studied electrical and computer engineering along with music technology at Carnegie Mellon University in Pittsburgh, Pennsylvania, receiving his bachelor of science degree in 2003. Mr. Durham is a licensed Professional Engineer for Electrical (Power) in the states of Colorado, New Mexico, Pennsylvania, and West Virginia. He is also a member of the Audiovisual & Integrated Experience Association (AVIXA), National Council of Examiners for Engineering & Surveying (NCEES), and Illumination Engineering Society of North America (IESNA).
Mr. Durham has presented at various speaking engagements on topics including AV & Mediatecture and Lighting Control Technologies. His community involvement reaches beyond the A/E/C industry with volunteer positions with local library renovation committees, Scouts BSA Youth Leadership, STEM Mentorship, and "The Management Game" for CMU Tepper School of Business.
Dana Dorsch is an experienced acoustical engineer with over a decade of experience working as an Associate Principal in acoustics and noise control on projects throughout Hawaii as well as Guam, Japan, and Okinawa. With consulting experience in sound isolation control, environmental noise, noise propagation modeling, and other areas, Ms. Dorsch brings professionalism, experience, and expertise to the CENSEO team.
Ms. Dorsch has authored/co-authored several publications on topics including Visual Interfaces for Acoustical Modeling Analyses, Experiences with Community Noise Litigation and Legal Proceedings, A Comparative Noise Prediction Study of Restaurant Noise and Live Music in a Tropical Resort Setting, and An Experimental Evaluation of Using Automotive HUDs to Reduce Driver Distraction While Answering Cell Phones.
Chris Ono is an Oahu native and Punahou School alumnus. Mr. Ono graduated from the University of Southern California in Los Angeles with a Bachelor of Science degree in Mechanical Engineering and a Master of Science degree in Electrical Engineering. Mr. Ono holds a Professional Engineer (PE) licensure in the state of Hawaii.
Mr. Ono began his career analyzing noise and rail surface data from rail transit systems with an acoustical consulting company in California. Realizing his passion for architectural acoustics and his ties to the island, Mr. Ono found his way to CENSEO's corporate headquarters in Kailua.
Mr. Ono's experience includes environmental noise and vibration experience in Los Angeles and across the US, as well as room acoustics, sound insulation, noise and vibration control, industrial noise, sound reinforcement systems, sound masking systems, and other architectural sound test and measurement projects in the Pacific and Western US. Mr. Ono continues to grow his knowledge in acoustical engineering as well as Audio Visual (A/V) design.
Jaime Clark holds a Master of Arts degree in Instructional Design and Learning Technologies and a Bachelor of Science Degree in Business with emphases in Marketing and Organizational Management. Ms. Clark serves on the Society of Marketing for Professional Services (SMPS) Hawaii Board of Directors and volunteers with SMPS Colorado on the Communications and Marketing Excellence Awards (MEA) Committees.
With an aptitude for creativity, branding, and the ability to design a clear, memorable message, Ms. Clark has successfully executed over 18 years worth of challenging marketing campaigns. Professional proficiencies include marketing technologies, web design, campaign development, corporate brand management, B2B strategic marketing, search engine optimization (SEO), and UX design.
Joseph A. Hagedorn's acoustical consulting and architectural design engineering career spans more than 35 years of experience. Mr. Hagedorn's areas of expertise include mechanical noise control including LEED submittals, room acoustics, sound insulation, mechanical noise and vibration control, environmental noise, planning consulting for resource and pre-design expansion warehouse facilities, specifications and drawings for usability and testing for new product development, and nuclear shift test engineering.
Mr. Hagedorn received his B.S. in Mechanical Engineering at the University of Hawaii Manoa in 1981; he is currently a candidate for graduation from the ArchD Program at the UH School of Architecture, where he studies manufactured building components and is conducting research in the areas of alternative energy and integration of combined heat and power schemes for rural community based applications.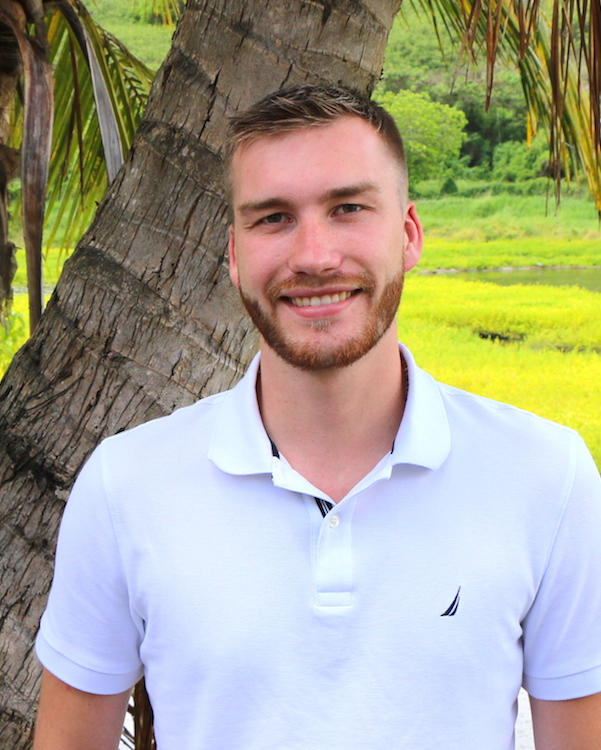 Devin Clausen, EIT
Staff Engineer