Professional Services
At CENSEO, the services offered by our acoustical engineers range from basic acoustic solutions to integral project designs for state-of-the-art infrastructures. All projects, big or small, are handled with the same detailed professionalism and care. We recognize the importance of getting to know the project and understanding the impacts of each decision being made, particularly those that affect the surrounding community.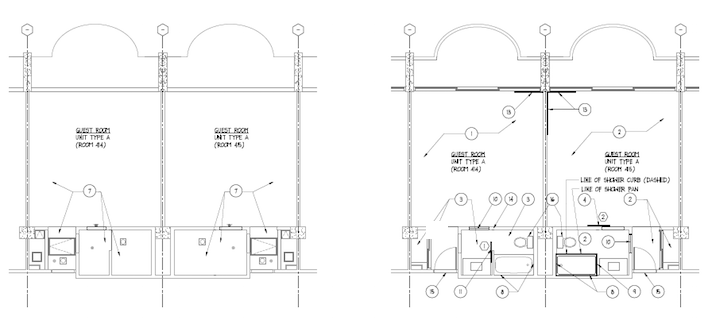 Being able to hear effectively is one of the top priorities in a wide range of occupied spaces. Schools and universities depend upon quality acoustics to enable educators to teach students; worship spaces utilize sound for praise and the sharing of an important message; conference halls rely upon sound for enjoyment of music, presentations, and clear communication in a variety of media. Censeo AV+Acoustics will address the acoustics, noise, and vibration concerns of any project to prevent problems before they occur.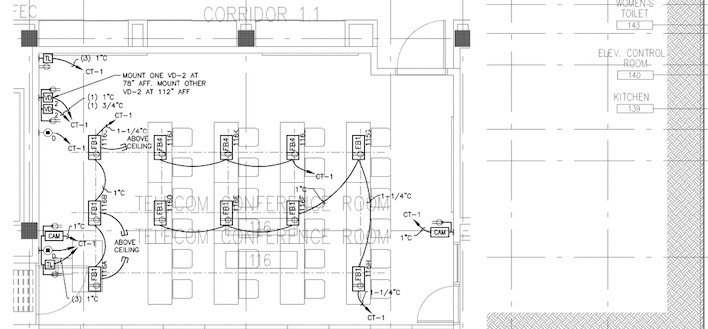 The use of AV systems is now commonplace in all types of spaces from executive boardrooms, classrooms, and conference centers, to hospitals, courtrooms, and resort spas. Our AV design services are comprehensive and detail orientated, ensuring a smooth running project from concept design to completed construction. We provide full AV system drawings and specifications that are ready for competitive bidding by AV contractors and installers. Our design services include many types of audio and video systems.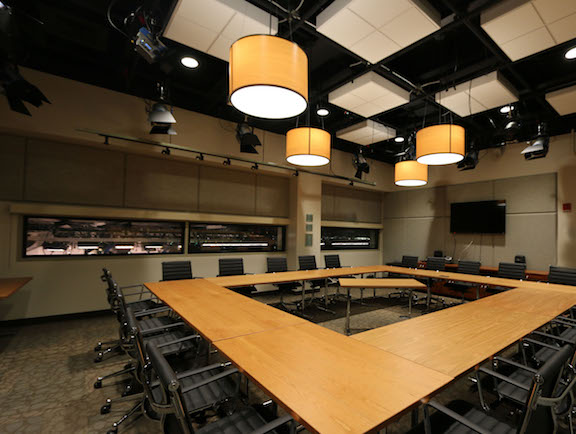 Room acoustics is an element of ambiance that is often not considered until it is realized as a problem. Unfortunately, the correction after construction is more difficult than combating the issue ahead of time. However, our acoustic engineers can help regardless of the stage or issue at hand, and the results can be astounding. Speech intelligibility for education, healing time for healthcare, and lower stress levels in the workplace are just three examples of the benefits that can be had from good room acoustics.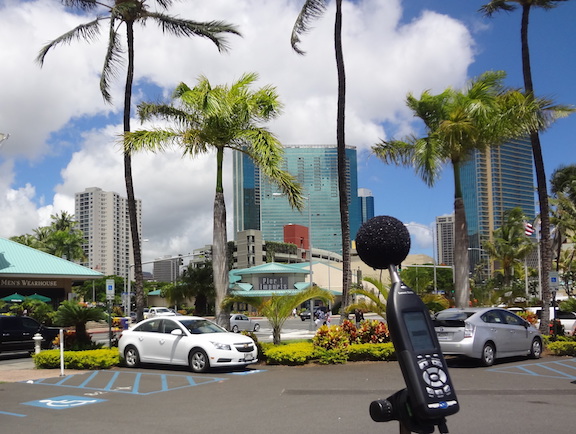 Noise and vibration emitted into the environment can become a problem for human activity in the area. This unwanted sound, or noise pollution, can be measured through acoustical surveys, noise assessments, noise impact studies, and field noise and vibration measurements. Our team of acoustical engineers specializes in noise control and all aspects of noise and vibration measurement. We can identify environmental sound levels and provide consultation for proper noise mitigation.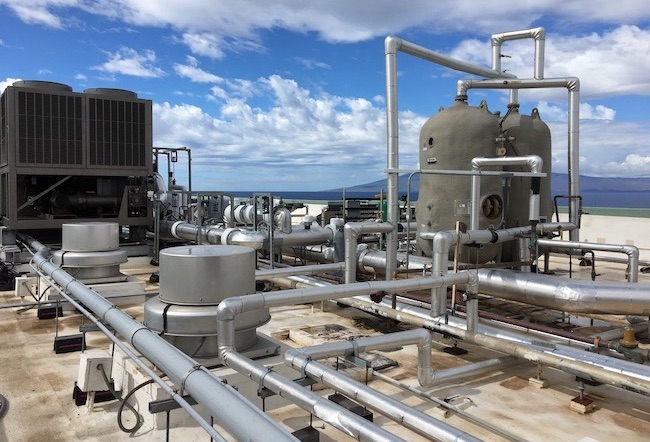 Mechanical noise is generated by vibrations, intermittent contact of machine parts, and other normal functioning of the system. Because no mechanical system is free of noise generation, it is important to assess the impact the operating machine may have on the surrounding environment. Our engineers use vibration and sound test and measurement to report the noise levels associated with the system, identifying any potential problems. The results are then evaluated and solutions are proposed to minimize the noise impact.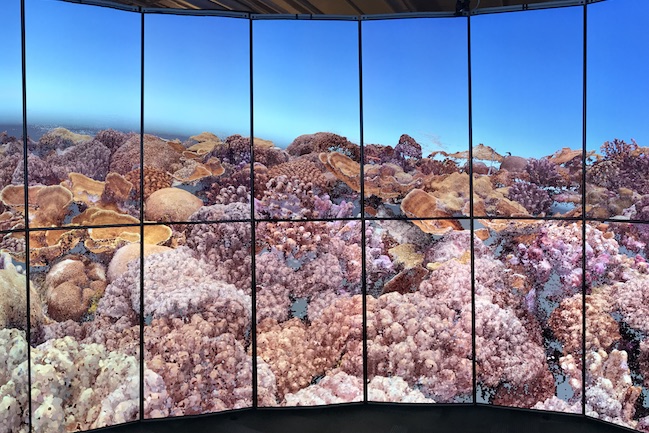 Audio Visual design and technology go hand in hand. It is important to understand the benefits of choosing any one type or brand of technological equipment over another, and the choice is often a difficult one that takes several factors into consideration. Our engineering staff specializes in AV design and understands the opportunity cost and longevity of use for a given system. In some cases, technology can be repurposed or used for an extended period of time, and sometimes it can be a far better choice to upgrade and reap the benefits of a modern, highly-functioning system. Our team can help your team decipher the difference.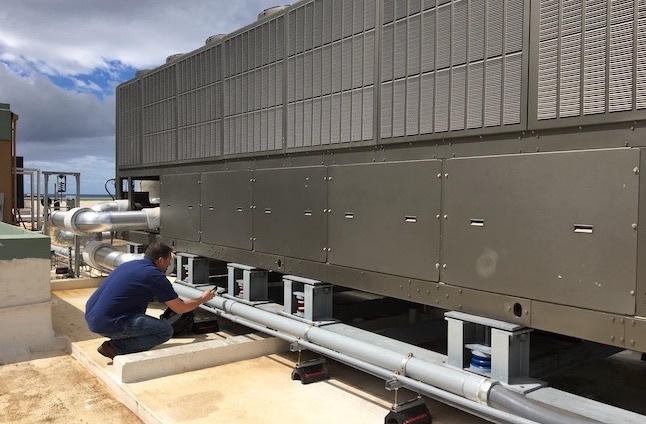 The Environmental Protection Agency (EPA) limits the emissions of noise pollutants with the Noise Control Act, passed in 1972. Noise control requirements vary per state. It is important to understand the limitations as well as elements involved in maintaining the acceptable noise level. Our acoustic engineers can evaluate current noise levels, predict the allowable increase to the existing ambient sound levels,  and make recommendations to avoid unforeseen noise pollution issues.
THEATRE & PERFORMING ARTS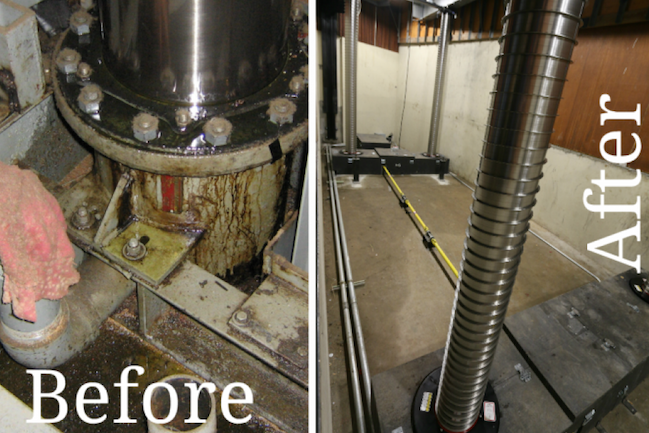 A delicate balance of sound absorption and reflection is essential in performing arts and theatre design. The best possible acoustics, particularly in the orchestra pit, where low decibel levels help preserve musicians' hearing, should be carefully considered. Many elements interact in a professional performance setting, and understanding how the separate elements interrelate with one another is key in creating optimal design. Our acoustic engineers provide acoustic consultation, specialize in orchestra pit lift design, and understand the various intricacies that come together to create an ideal setting for the performing arts.
SPECIALTY LIGHTING DESIGN
IT DATA NETWORK & STRUCTURE CABLING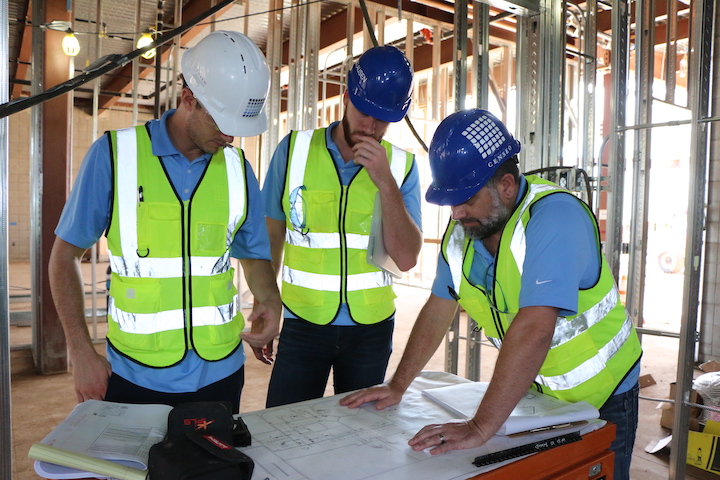 Acoustic Testing, Active Noise Cancellation, Architectural Acoustics, Audio Visual Consulting, Audio Visual Design, Building Vibration, Environmental Noise Assessment, Expert Witness Testimony, HVAC Noise and Vibration Control, Impact Insulation Class Testing (IIC), Industrial Noise Assessment, Noise Abatement, Noise Consulting, Performance Lighting Design, Privacy Issues, Room Acoustics, Room Lighting and Shade Control Design, Sound Isolation, Sound Masking, Speech Privacy, Sound Transmission Class (STC) Testing, Stage Rigging Systems, Stage Pit Lifts, Vibration Isolation, and more.
Because of our intimate size and specific focus on AV and acoustics, we are able to provide full, personalized expertise from an acoustical engineer to each of our projects. Our team discusses solutions, becomes acquainted with other professionals on the project, listens as our clients describe their needs and desires, and most importantly, devotes individualized attention to achieving exactly the right design solution for the AV or acoustical engineering project.